DESCRIPTION
Say HELLO to peaks, valleys, Christmas trees, diamonds and flares!
The goals of this 6-Week Muscle-Maximizing program:
Full, round and vascular mountains of muscle
Exciting blood-pumping sessions
Variety of training techniques, reverse pyramids/drops/supers/etc.
Focus on strength and volume for HGH promotion
Fuel up on tasty foods that serve your gut health
Informative and motivational video tutorials from the big guns in the industry
Graphs for Personals bests and body stats built right into the App
I designed this program for those who believe YOU ARE ONLY CONFINED BY THE WALLS YOU BUILD YOURSELF!
You've chosen Gainz if you have experience with weights and are looking for the next level program that gives real results, all while taking care of your overall health. You realize that putting on massive amounts of muscle requires your efforts in and out of the gym. Nutrition, sleep and a proper supplementation plan are key ingredients for repair and growth.
YOUR PERSONALIZED BIOME TRAINING APP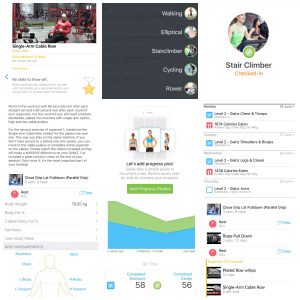 Fully trackable – you choose whether you want to track every exercise or check-in for your workout of the day
Video tutorials built in for each and every exercise plus some bonus motivating videos with great tips and tweaks.
Advance from Level 1 to Level 2 at the 3-week mark
Syncs to MyFitnessPal, so you can track your daily meals and calories
Optional weekly check-ins for weight, progress photos and measurements
Achievement graphs that visually show you how well you are doing in specific exercises and body stats
Calendar to view what's up for the weeks' ahead and what you've achieved in weeks' past
You choose your units for Weight (lbs or kg), Distance (kilometers or miles), Body stats (centimeters or inches)
Choose your Country and Timezone
YOUR GUT-HEALING, MUSCLE-BUILDING MEAL PLAN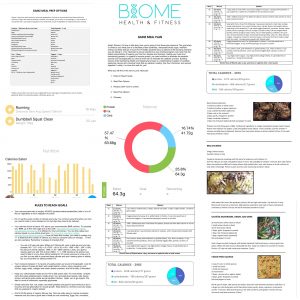 Uploaded directly into your Biome App profile under meal plan
Sync your daily calories through Biome and MyFitnessPal
Heal and maintain gut health by implementing alkalizing, bad-bacteria killing and positive-bacteria promoting foods such as coconut kefir, vegetables, yogurt, berries and juices
Full macronutrient breakdown for every meal and overall day
Delicious balanced meals and recipes with option to swap meals from other meal plans
Grocery list
COMMUNITY AND EMAIL SUPPORT
I will email you with fun and interesting facts on every topic imaginable. Nutrition, training, supplements, sexy and functional fitness gear, mindfulness, relationships, life balance, sex, parenting, meal preparation, vitamins and minerals, loads of recipes, health issues and fixes, just to get started. Feel free to email or post your topics of choice and I will write something informative and useful.

Private Social media and IN-APP groups for support, motivation, Q&As and of course bragging rights